Refurbishment of a residential complex with 22 rental flats and parking garage

Direct commission as design contractor

Civil engineer: Baertschi Partner
HVAC Engineer: Gerber + Partner
Electrical Engineer: Phasegrün
Building physics: Raumanzug
Color specialist (staircase): Cécile Burri
Photography: Seraina Wirz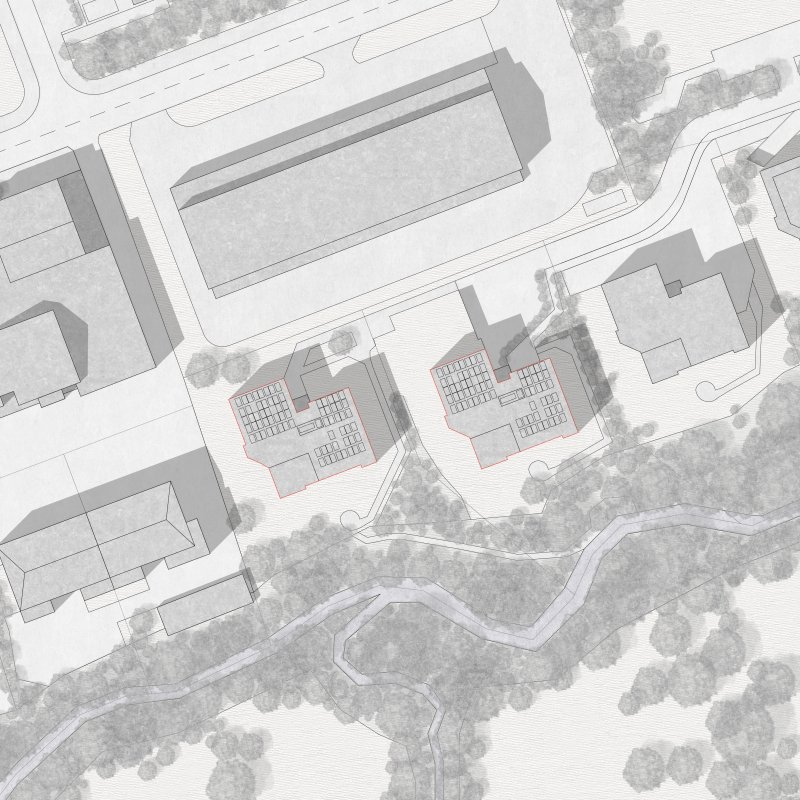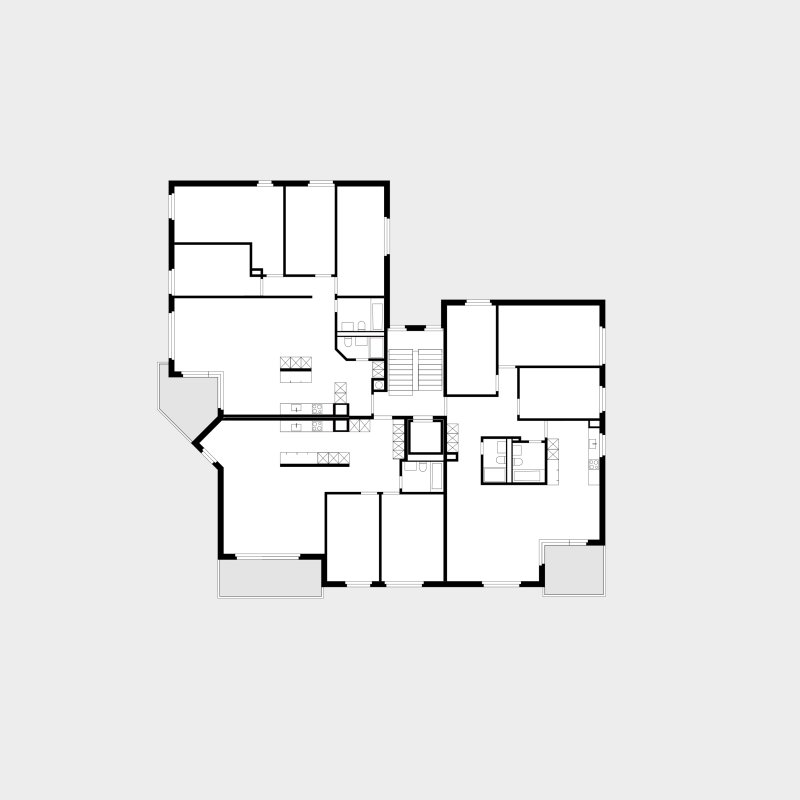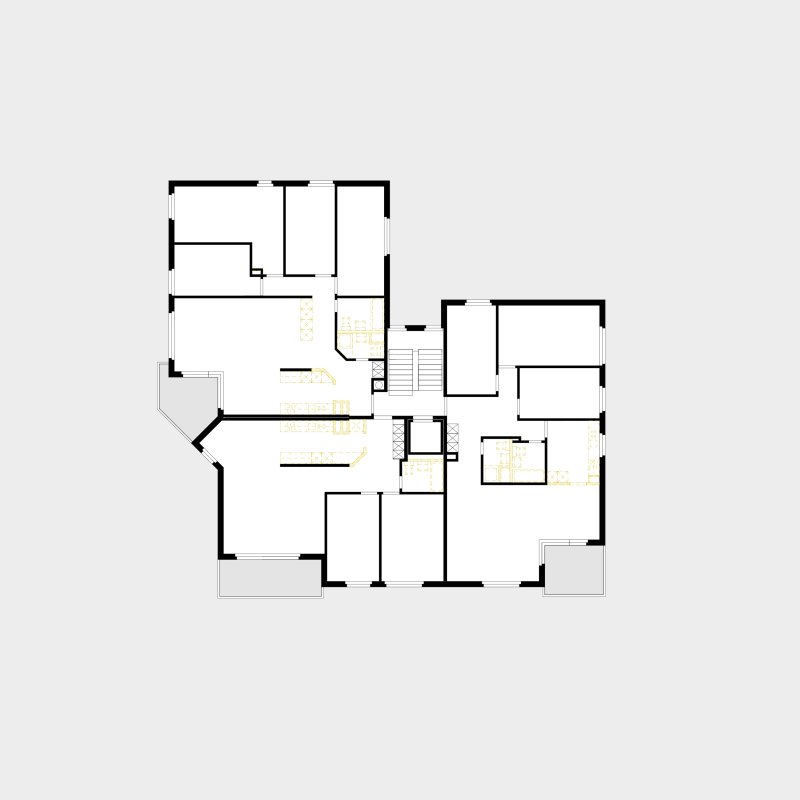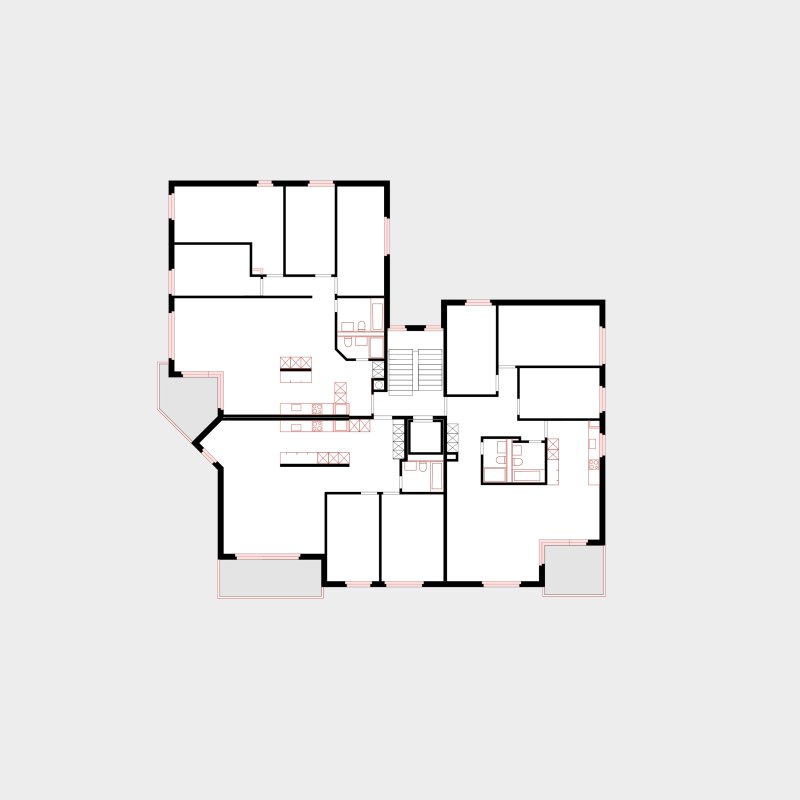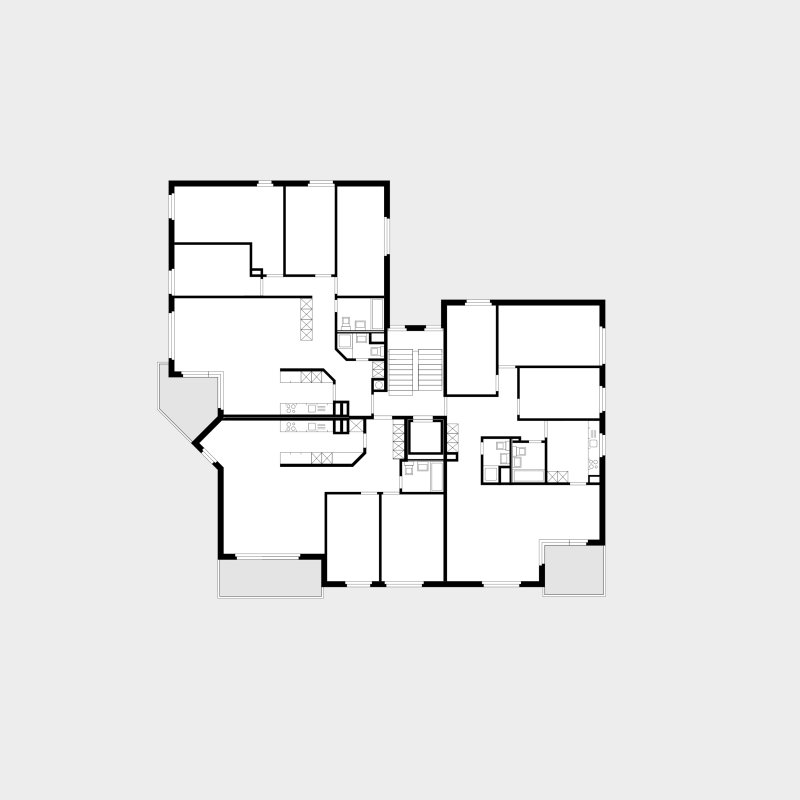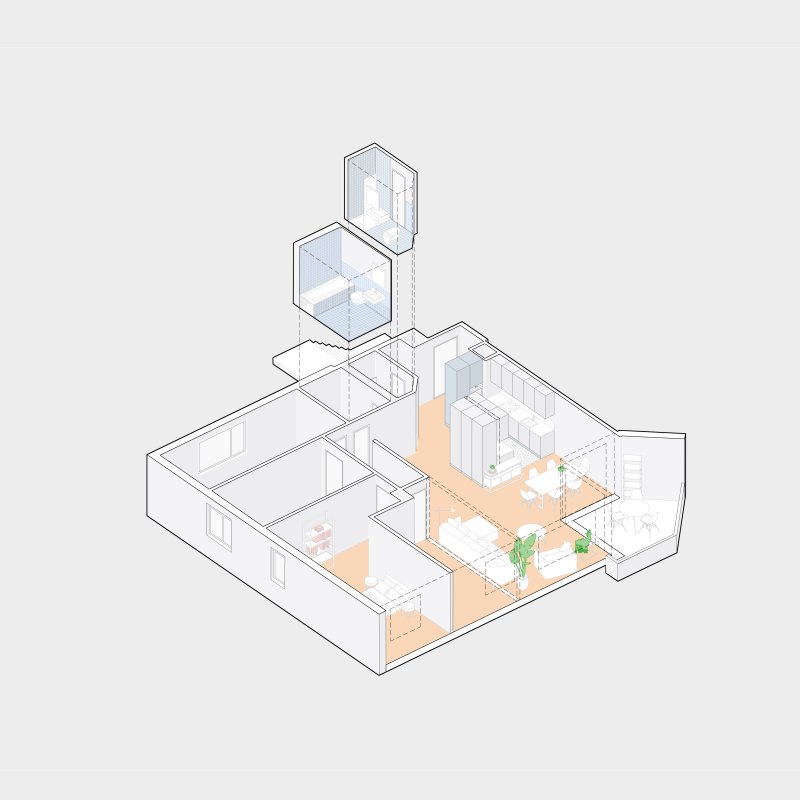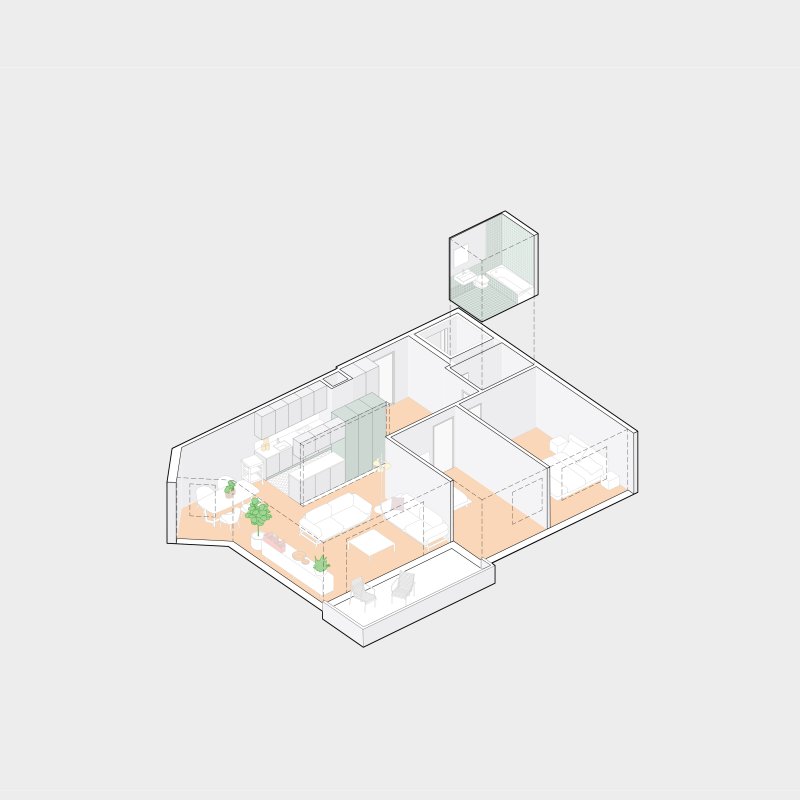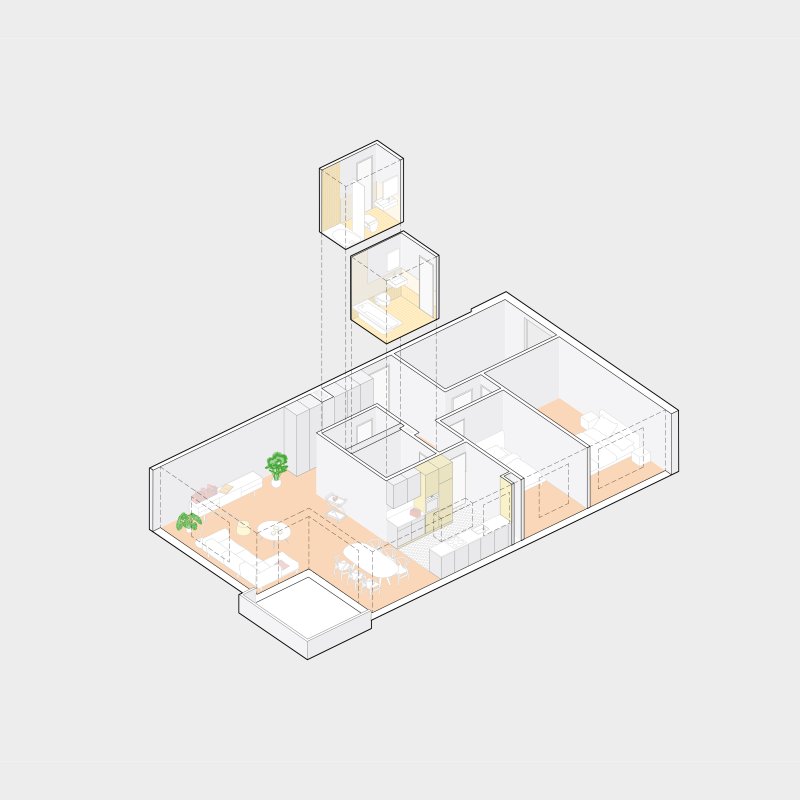 The two apartment buildings were built in 1982/1983 as a part of the "Wiesebächli" design plan and have not been renovated since. The housing mix consists of 3.5, 4.5 and 5.5 bedroom apartments with spacious living areas as well as terraces and balconies that accentuate the transition between indoor and outdoor space. The edifices profit of the well lit and quiet location north of the "Staldenbach"  in Pfäffikon. As part of an interior renovation the flats were refurbished to meet current living and rental standards for a further life cycle. The buildings are now each equipped with an air-to-water heat pump and a PV system on the roof. A low-tech ventilation concept ensures air exchange in the apartments without requiring active ventilation on the part of the tenants.
With few interventions, the floor plans have been adapted to current living standards, whereby the kitchen, despite zoning, is allowed to play a central role in the everyday life of the tenants. The walls between the kitchen and the living room and entrée were partly removed, so that the kitchen now opens towards the living area and daylight is allowed to reach all the way to the entrance of the apartment. The installation shafts in the bathrooms were optimized and reduced to a minimum, so that spacious showers can now be installed in the small bathrooms.
The interior was designed according to a newly defined color and material concept. The apartments were given light surfaces with a subtle base color for each type of apartment (blue, yellow and green), which can be found in the kitchens and bathrooms. The modest color scheme sets a mark and provides a contrast to the surrounding nature.
The buildings, built in solid construction, are characterized by compact and well proportioned volumes, with a light coarse plaster (rough finish) and slightly protruding parapet bands at the balconies and the edge of the roof, which are finished in exposed concrete (board formwork). After a structural analysis with thermografic images and thanks to the still well preserved properties of the outer wall (single-brick masonry Isomodul) it was decided that no additional isulation measures of the exterior wall were needed. This way, the outer appearance of the building could be preserved.The powder coated new metal railings ensure fall protection and are harmoniously integrated into the character of the exterior. Furthermore, all exposed concrete surfaces were refurbished and made hydrophobic. After the renovation, the residential building will still be recognizable from the neighboring Staldenbach.